Welcome to the website for Nurturing Touch Massage Therapy and Jennifer Flanagan, Licensed Massage Therapist and Board Certified in Therapeutic Massage & Bodywork (BCTMB).
If you're looking for a professional and nurturing massage therapist, you've come to the right place. Please click on the Jennifer Flanagan page for more information about me, or the Massage Modalities page to learn more about the various techniques I use in my work.
Stop by for a Chair Massage Saturdays from 10 a.m. - 2 p.m. at the Slanted Art Co-op (see details below and check out the 'Chair Massage' page for an updated schedule).
You can also request additional information by sending me a message on the 'Contact Me' page.
CHAIR MASSAGE AT SLANTED ART CO-OP
Chair Massage:

Saturdays 10 a.m. - 2 p.m.
(See 'Chair Massage' page for schedule)
NO RESERVATION NEEDED -- FIRST GREETED, FIRST SEATED
Slanted Art Co-op
180 Church Street
Montrose, Pennsylvania 18801
List of Pricing:
10 minutes - $13
15 minutes - $20
20 minutes - $25
30 minutes - $38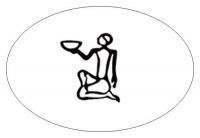 (570) 280-5083
Nurturing Touch
Massage Therapy
Montrose, Pennsylvania 18801