Welcome to the website for Nurturing Touch Massage Therapy and Jennifer Flanagan, Licensed Massage Therapist and Board Certified in Therapeutic Massage & Bodywork (BCTMB).
If you're looking for a professional and nurturing massage therapist, you've come to the right place. Please click on the Jennifer Flanagan page for more information about me, or the Massage Modalities page to learn more about the various techniques I use in my work.
Available weekends by appointment at:
J.D.E. Salon & Spa
446 South Main Street
Montrose, Pennsylvania
Traditional Table Massage:
60 minutes for $50
90 minutes for $75
Chair Massage:
$1 per minute (20 or 30 minute appointments available)
Please contact me directly at (570) 280-5083, or through my Contact Me page to schedule an appointment.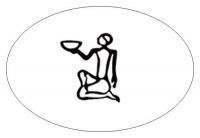 (570) 280-5083
Nurturing Touch
Massage Therapy
Located in Montrose, Pennsylvania 18801
VISA – MASTERCARD – DISCOVER ACCEPTED
GIFT CERTIFICATES AVAILABLE